---
BREAKING NEWS BRIEF
---
Police want to find the fan whose sign caused a massive Tour de France crash
The Tour de France superfan who caused a massive cyclist pile-up on Saturday may have fled the country, authorities say.
French police are looking for the woman who held a sign toward the camera while walking into the bike path.
Tony Martin was the first cyclist to drive into the sign, and several other competitors crashed after that.
"I saw the lady, I saw the sign but there was no time to react," Martin said. "I still can't understand how people can do things like that."
One person's injuries were so severe that they had to drop out of the race. Several other cyclists and onlookers were also hurt.
Police are investigating the incident and released a description of the suspect they are attempting to find.
Meanwhile, the organizers of the race wish to sue her.
"We are suing this woman who behaved so badly," said the deputy director. "We are doing this so that the tiny minority of people who do this don't spoil the show for everyone."
---
More Breaking News
One person is dead and three more are injured after this Walmart shooting
How this professor falls 150 feet to his death
The hiker who was missing over a week has been found alive
This e-cigarette company has to pay $40 million for unlawfully targeting kids
---
SEE WHAT PROFIT OPPORTUNITY YOU'VE BEEN MISSING OUT ON
---
Recommended Link:
10 patterns to beat Wall Street bigwigs at their own game
America's #1 Pattern Trader has lined up 10 stock patterns – including tickers and projected surges – that you can trade today. And get this: Readers have already won big from his custom-built system, scoring 63% in eight days… 76% in six days… 90% in just over a week, and more. Join the conversation here.
---
BUSINESS AND MARKETS
---
Big Oil's increasing number of climate lawsuits draws parallels to Big Tobacco
Big Oil is likely to face an exponential increase in climate lawsuits over the coming years, a trend that analysts say is reminiscent of activists turning to the courts to take on the tobacco industry.
Since the turn of the century, more than 2,000 climate litigation cases were found to have been filed in a trend that is widely expected to have global implications for carbon-intensive companies. The U.S. and EU account for 90% of climate-related lawsuits since 2000.
Analysts believe this is merely scratching the surface of what is to be expected in the future — drawing parallels to the so-called tobacco trials of the 1950s and 1960s.
---
More Business and Market Updates
U.S. judge dismisses FTC lawsuit against this tech giant
Johnson & Johnson confirms opioid business has ended in $230 million settlement with New York
U.S. cannot afford housing market "boom and bust," warns Fed official
---
TIRED OF OFFICE POLITICS?
---
Video: Why is Oregon pushing for Medicaid for illegal aliens?
State lawmakers in Oregon have added something major to their political agenda recently: free medicaid for illegal immigrants.
Democratic Governor Kate Brown is expected to sign the bill that was just passed by state lawmakers. Representative Maxine Waters, co-sponsor of the bill, explained why it was needed in Oregon.
"From an economic standpoint, this is just common sense policy. …Right now, people who can't afford basic preventative care are relying on emergency services…" she stated.
And while the bill has plenty of support from Oregon officials, it is creating a political firestorm elsewhere. Attorney Peter Lumaj has described the bill as "an insult to every American citizen."
What other bombshells did Lumaj drop about the new bill and the political agenda behind it?
---
More Political Headlines
In a frantic move by Biden and his team, the bipartisan infrastructure plan was saved
Apparently the spike in major crime is no concern for AOC
This is the biggest question facing the Supreme Court right now
---
AROUND THE GLOBE
---
U.S. defends strikes in Iraq, Syria; Iran-backed militias vow revenge
The United States on Monday strongly defended weekend strikes against Iran-aligned militias but the fighters vowed revenge and both Iraq and Syria condemned the unilateral U.S. air strikes as violations of their sovereignty.
The U.S. military said it targeted operational and weapons storage facilities at two locations in Syria and one in Iraq in response to drone attacks by the militia against U.S. personnel and facilities in Iraq.
"We took necessary, appropriate, deliberate action that is designed to limit the risk of escalation, but also to send a clear and unambiguous deterrent message," U.S. Secretary of State Antony Blinken said.
---
More World News
Mass grave filled with dead women found in ex-cop's backyard
Police discover secret compound linked to suspect in Madeleine McCann case
---
MORNING MOTIVATION
---
You are going to wish you knew about these 20 motivational hacks earlier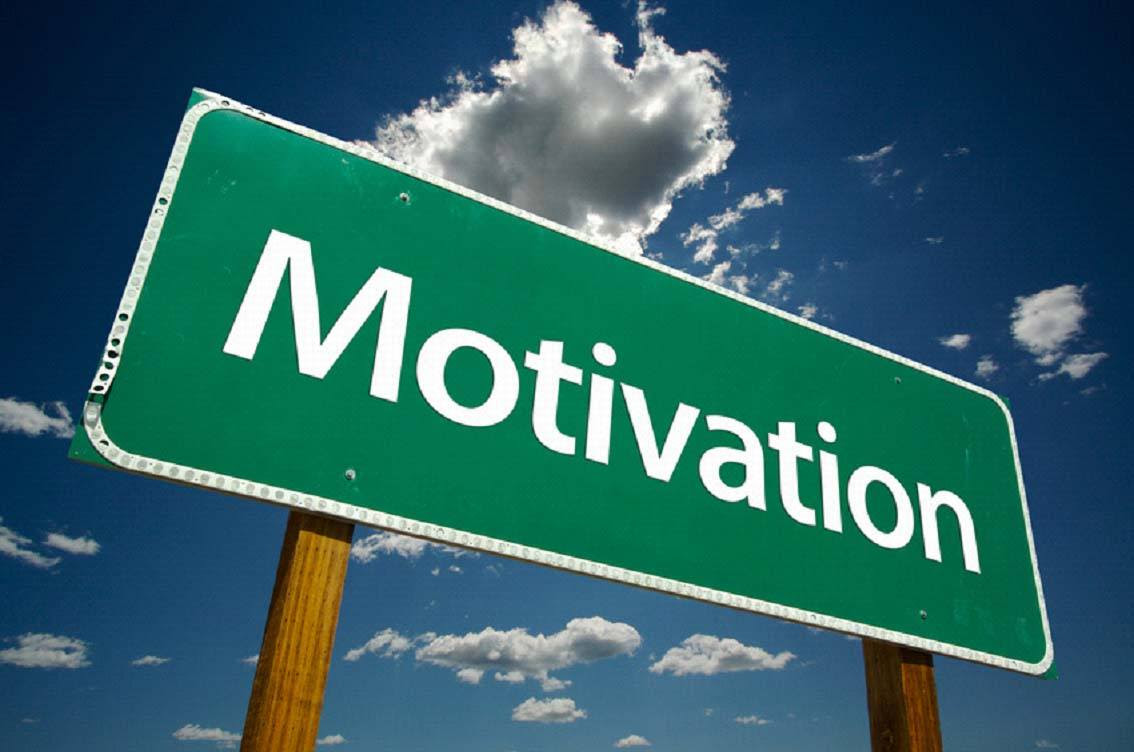 Having the idea to do something is the easy part. However, acting on and continuing forward with those ideas is the hard part. This is where motivation plays a significant role. If you lack the motivation to do something, it just won't get done.
You don't have to use the lack of motivation as an excuse. Take a look at these 20 hacks to get motivated.. Jumpstart your ability to get things done and be more efficient as you go about your day. 
---
More Motivation Headlines
These TikTok hacks will help you stop procrastinating
Use these inspiring lessons from the most motivated in the world
---
Stay Informed,
Rex Jackson
P.S. Know someone who'd love the Brief Updates? Be sure to send them to this link so they can get signed up: BriefUpdates.com
What did you think?
---