---
BREAKING NEWS BRIEF
Why you may have to wait until next year's tax season to claim your stimulus benefits
Millions of struggling Americans are already accessing assistance from the relief package that was signed earlier this month- including stimulus money and enhanced unemployment benefits. Unfortunately, not all the aid in the bill will be available right away.
Eligible Americans won't fully benefit from several of the provisions, like the new child tax credit, until a year from now, when they file for their 2021 tax returns. Federal agencies are still determining the timing of some of the measures.
Here are some benefits you may not see until next year at tax time:
---
More Breaking News
Two staff members killed in an assault by an inmate at an Iowa penitentiary
NASA readies helicopter for a historic flight to Mars
A cargo ship causes a major traffic jam in the Suez Canal
---
IF YOU WANT TO SEE SOME SERIOUS GAINS IN THE MARKET, CHECK THIS OUT
---
MONDAY MORNING MARKETS
This is your market update for the morning
Stock futures pointed to gains in the market this morning, with the Dow Jones Industrial Average up 0.3%, and futures on the S&P 500 and the Nasdaq gaining 0.4% and 0.8%, respectively.
This morning, shares of stocks tied to an economic recovery were also doing well, and Fundstrat Global Advisors' Tom Lee suggested that the current environment is similar to a post-war period.
"Post war, cyclical companies become the new growth stocks," he said. "That's what happens. It happened in Iraq and the Middle East. It happened in Japan. It happened in Korea after the Korean War. It happened in the U.S. after World War II and the Korean War. This is a post-war environment," he said.
Also today, the U.S. House Committee will continue to hear from Federal Reserve Chairman Jerome Powell and Treasury Secretary Janet Yellen.
What else should you know before you begin your day?
---
More Market Updates
What you need to know about GameStop's stumble this morning
Here are three stocks to buy right now with $500 … you can't beat them
WEIGHT LOSS WEDNESDAY
7 ways to lose belly fat without counting calories
There are lots of ways to try to lose stubborn belly fat, but counting calories doesn't have to be one of them. As it turns out, there are seven sure fire ways to flatten your belly without limiting and tracking calories.
Cutting sugars and starches is one of the fastest ways to lose pounds without the added hassle of counting calories. The more sugar and starches you eat, the more insulin your body releases, which makes your body store more fat. So cutting back on sugars and starches makes your body burn fat for fuel instead of storing it.
Ensuring you drink plenty of water is also a great way to shed the pounds. Staying properly hydrated reduces bloat and jumpstarts your metabolism, both of which are important parts of losing weight. What are the other five ways to lose belly fat without counting calories?
---
More Weight Loss Help
Drinking this before a workout can help you burn more fat
This is how long you need to exercise to burn off your favorite foods
---
IT TAKES A VILLAGE
How has parenting evolved over the years?
Though many things stay the same over the years such as potty training, messy kids, and temper tantrums, there are still many aspects of parenting that have changed over the years.
70 years ago kids had more freedom, more mothers stayed home, and fathers typically spent less time with their children than they do today.
A recent survey found that the closer to the 21st century someone grew up, the longer they had to wait to be able to go out alone, whether playing or walking home from school.
Among the respondents who grew up in the '50s, roughly 40% were able to walk home from school around the age of 7, whereas those who grew up in the '90s had to wait until middle school in the majority of cases.
A published study by the Journal of Marriage and family found that fathers spent approximately 16 minutes of their time in 1965 with their children. In 2012, dads were clocking in an average of 59 minutes with their kids.
First-time moms in the '70s were typically in their early twenties, while first-time moms now are typically in their late twenties.
What other differences are there and do they hold true for you and your family?
---
More Parenting Headlines
Does 'harsh parenting' lead to smaller brains?
Redefining your life as an empty nester
These are the top parenting controversies. Which side do you fall on?
LEARNING FROM THE PAST
Go back in time to 1603: read this lawyer's haunting diary entry on the passing of Queen Elizabeth I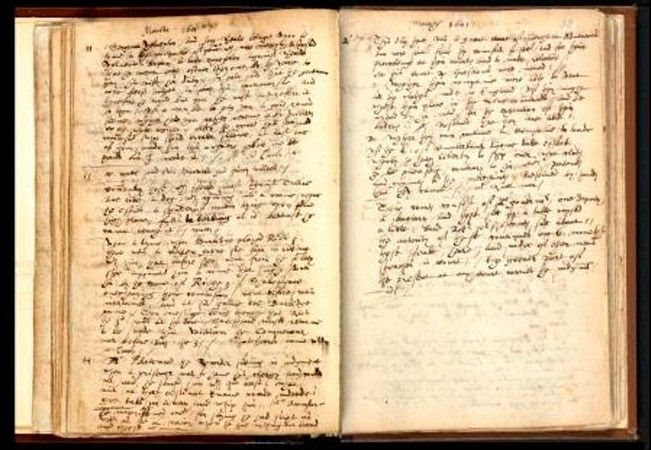 After Bloody Mary, there was Gloriana.
Queen Elizabeth I (AKA Gloriana, Good Queen Bess, the Virgin Queen) was the last of the infamous House of Tudor, succeeding her sister Mary on the throne of England in 1558. The daughter of Henry VIII, Elizabeth decided early in her reign that she would be a more moderate ruler. She relied on advisers for counsel and was generally tolerant of others' religions.
An English lawyer wrote on the day of her passing: "This morning about three at [clock her Majesty] departed this [life], mildly like a [lamb], easily like a ripe apple from the tree." It only gets more poetic from there—read the full, original text here.
---
More This Day In History
On this day in 1999, The Matrix first premiered
Exactly 16 years ago, the classic mockumentary The Office debuted
Stay Informed,
Rex Jackson
P.S. Know someone who'd love the Brief Updates? Be sure to send them to this link so they can get signed up: BriefUpdates.com
What did you think?
---