Deputies began searching for Lipan resident Christopher Allen Whiteley on Thursday after he was last seen in the early hours of the day before. In a wooded area close to Whiteley's last known location, investigators discovered a mortally wounded body. The body was identified as Whiteley.
The preliminary results from an autopsy on the body determined that Whiteley died from a wild animal attack. It is believed to be a mountain lion. The sheriff's office has enlisted the help of a trapper from the U.S. Department of Agriculture who specializes in tracking and removing mountain lions to assist in the search for the animal.
Residents are urged to be mindful of their surroundings and to keep young children and animals inside at night.
THIS IS THE LAST THING WALL STREET WANTS YOU TO KNOW!
Recommended Link:
Wall Street Would Do ANYTHING To
Keep This Under Wraps
Ross Givens has been involved in finance and trading his entire life. But it wasn't until he hooked up with a major East Coast financial research team…

And brought in a DNA-analysis programming expert to write 10,000 lines of code that mined nearly 8 MILLION unique trades… that he discovered a shocking secret.

… A secret that everyday traders are now using to beat Wall Street at its own game. 

Register For An In-Depth Webinar To Learn The Shocking Results Of This Groundbreaking Research!

(Automatically registers you for the webinar)
The stock market was set to fall this morning, with Dow futures indicating over 100 points in losses. Monday morning's dip follows Friday's gains– advances made even after a November jobs report that reflected less-than-expected results.
Investors actually saw the disappointing data as a good thing because it could motivate lawmakers to move more quickly on fiscal stimulus.
"The need for strong, urgent emergency relief is more important than ever," said Senate Minority Leader Chuck Schumer on Friday.
"At this point, the market is anticipating at least several hundred billion dollars of incremental stimulus in 2020," Vital Knowledge Founder Adam Crisafulli said.
More Monday Market Headlines
YOUR MONDAY MENTAL HEALTH
Image Source: Personnel Today
Due to the emotional toll of the pandemic, many businesses are making it a point to help improve the mental health of their employees. This has resulted in some organizations getting creative with their support – even offering new digital options.
Some businesses are turning to artificial intelligence (AI) such as chatbots to help their employees. One pro to using chatbots for when employees just need to talk or get something off their chest is that AI bots are non-judgmental and non-biased. This fact alone may help more people open up to using these types of digital services.
Another digital tool businesses are providing their employees for improving mental health are apps. Meditation, relaxing, and calming apps are especially popular for helping reduce stress and anxiety, while fitness apps are used to help improve overall health, which is proven to improve mental health as well. How else are organizations helping their employees with their mental health? Is digital support the future of mental health care? 
START THE WEEK WITH THESE LIFE HACKS
It's that time of year again! With everything that we've dealt with in 2020, a simple, relaxing holiday season is what we all need. And for those of us who celebrate Christmas, now's the time to pick out a Christmas tree!
But how do you pick the best live Christmas tree for your living space? It turns out that it's not as complicated as you think.
While you might be thinking about picking up a tree at your local hardware or grocery store, the best place to get a real tree is from one of those dedicated tree lots that pop up every year around this time.
Why? Read on to find out – along with more tips on how to pick the best Christmas tree this year!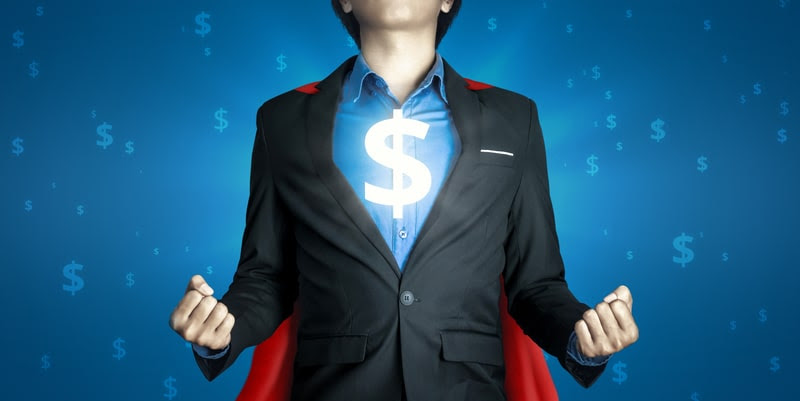 Image Source: 401(k) Specialist
For a large portion of America, saving for retirement is a struggle.
But for a select few in the "super savers" group, there are those who set aside at least $20,000 for retirement in just one year. And this hefty nest egg should offer ample financial security when it's been invested properly.
But that's the challenge – how to save so much the right way.
If you'd like to become one of those elite super savers, there's some good news. You can simply start investigating what they're doing right and how they frame their decisions. Then you just mirror what they do in your own unique situation.
Or, you could take a look at these results from a recent Principal study that shows exactly what some of the best-invested American super savers are doing.
Best of all, these strategies can be put into play by practically anyone!
More Tips For Planning For The Future
Rex Jackson
P.S. Know someone who'd love the Brief Updates? Be sure to send them to this link so they can get signed up: BriefUpdates.com
What did you think?
---