---
BREAKING NEWS BRIEF
---
A man with a skateboard sparked hysteria inside a Texas mall yesterday afternoon. He was in the food court when he slammed his board against the ground, and then pretended to shoot patrons, officials say.
"That sound obviously caused a panic," said the chief of the Dallas Police Department. "When the crowd started running the individual focused on that and then began doing hand gestures as if he was shooting into the crowd, which then further escalated the situation."
Officials say that the man did not have a real gun, but had still managed to create a chaotic frenzy at the NorthPark Center mall.
What else do we know about this incident so far?
---
More Breaking News
---
MAKING MONEY WITH DIGITAL CURRENCY DOESN'T HAVE TO BE HARD
---
Recommended Link:
How to Invest in Cryptocurrencies
There's no doubt that the cryptocurrency space has seen astronomical growth over the last few months. And with multinational corporate backing pouring in – from companies like J.P. Morgan and MasterCard – it's hard to deny that cryptos are here to stay. The only trick is getting a foot in the door before other investors take notice. Check out this special report to get started…
---
MARKET UPDATE
---
Markets are often weak in June, but this could make or break things
Historically speaking, June is a rather lackluster month in regards to stocks. May had mixed performance closing out the month and Bespoke Investment Group points out that over the past 50 years, the Dow has gained just 0.12% in June and has been positive 52% of the time.
But over the past 20 years, June was far weaker, gaining only 40% of the time. June's performance is tied with September as the worst month of the year, with an average Dow decline of 0.7%, according to Bespoke.
Friday's Jobs Report will present how May did overall as well as the ISM readings on manufacturing and services being reported later this well.
The Fed meets June 15-16, and already market pros are anticipating it will be the most important event of the month.
What can you expect moving into this month?
---
More Market Updates
May was pretty bumpy for stocks. Will June be as well?
The positives and negatives as we move into June
---
WEATHER UPDATE
---
This chilling video of twin tornadoes shows them heading right for a house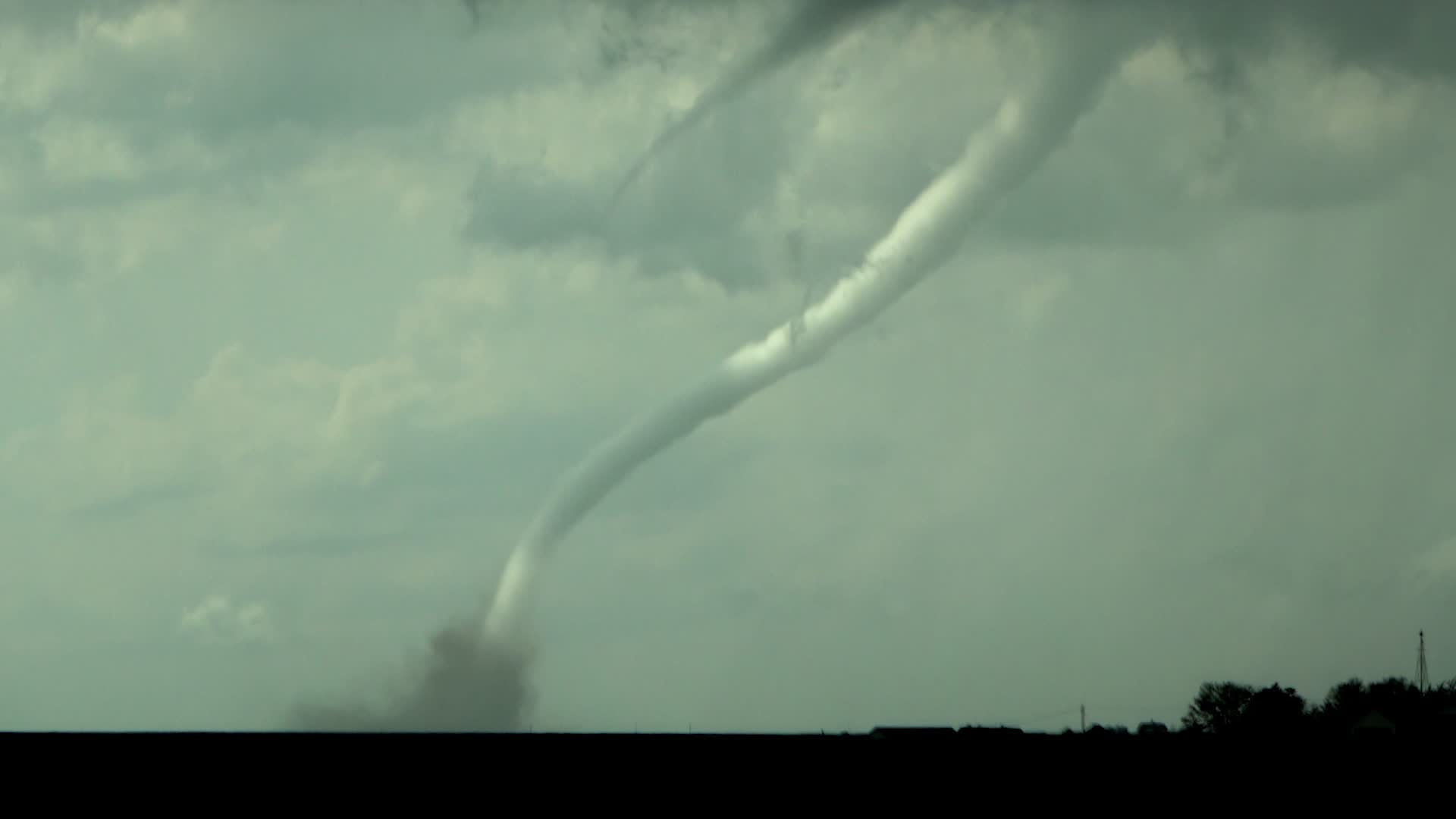 An unusual weather event was caught on camera in Nebraska this past week. And if the rare event wasn't enough, the dangerous path the storm took made for a chilling and tense video.
A man caught twin rope tornadoes on camera in Dundy County, Nebraska, on a day when dozens of tornadoes were reported across the state. The twin tornadoes are seen twisting around each other through what appears to be an open field.
But the mesmerizing footage turned scary quickly when the man recording realized that both tornadoes were on a collision course with a house. The man can be heard yelling at the tornadoes "don't hit that house" as they barrel toward the residence.
So was the house miraculously spared or did the tornadoes hit the home?
---
More Weather News
Multiple wildfires burned over Memorial Day weekend in this state
Storms and hail leave trail of damage across NC over the weekend
---
WORK SMARTER, NOT HARDER
---
Eleven popular productivity hacks and why they are overrated
These days it seems like every working professional is trying to hack their productivity. From multitasking to juggling more work adeptly, these productivity hacks claim that they can help individuals do more in a shorter period. For many business owners who are strapped for time, these hacks seem like the perfect solution.
However, many of them aren't worth the time that someone may dedicate to them. While these hacks work fine in theory, their effectiveness levels vary from individual to individual. Some entrepreneurs are sharing the productivity hacks that they find overrated.
---
More Productivity Hacks
I tried Jeff Bezos weekend routine—here's how that turned out
Nine tech accessories that will make working from home smoother and easier
---
PLANNING FOR THE FUTURE
---
If you don't have time to research retirement investments, do this instead
Saving for retirement is only one step on the road to accumulating wealth. You'll also need to invest your savings so that your money not only grows, but grows at a rapid enough clip to outpace inflation.
But when it comes to investing for retirement, the stakes are high, and so you can't afford to go at it blindly. But what if you really don't have the time or patience to spend your days researching stocks individually to determine whether they should have a place in your portfolio or not?
Don't worry. We've got you covered.
---
More Retirement Headlines
Six top dividend stocks to watch for your retirement plan
Five big money risks in retirement that you should prepare for now
---
Stay Informed,
Rex Jackson
P.S. Know someone who'd love the Brief Updates? Be sure to send them to this link so they can get signed up: BriefUpdates.com
What did you think?
---