---
BREAKING NEWS BRIEF
---
Yet another vaccinated NY Yankees member is positive for the virus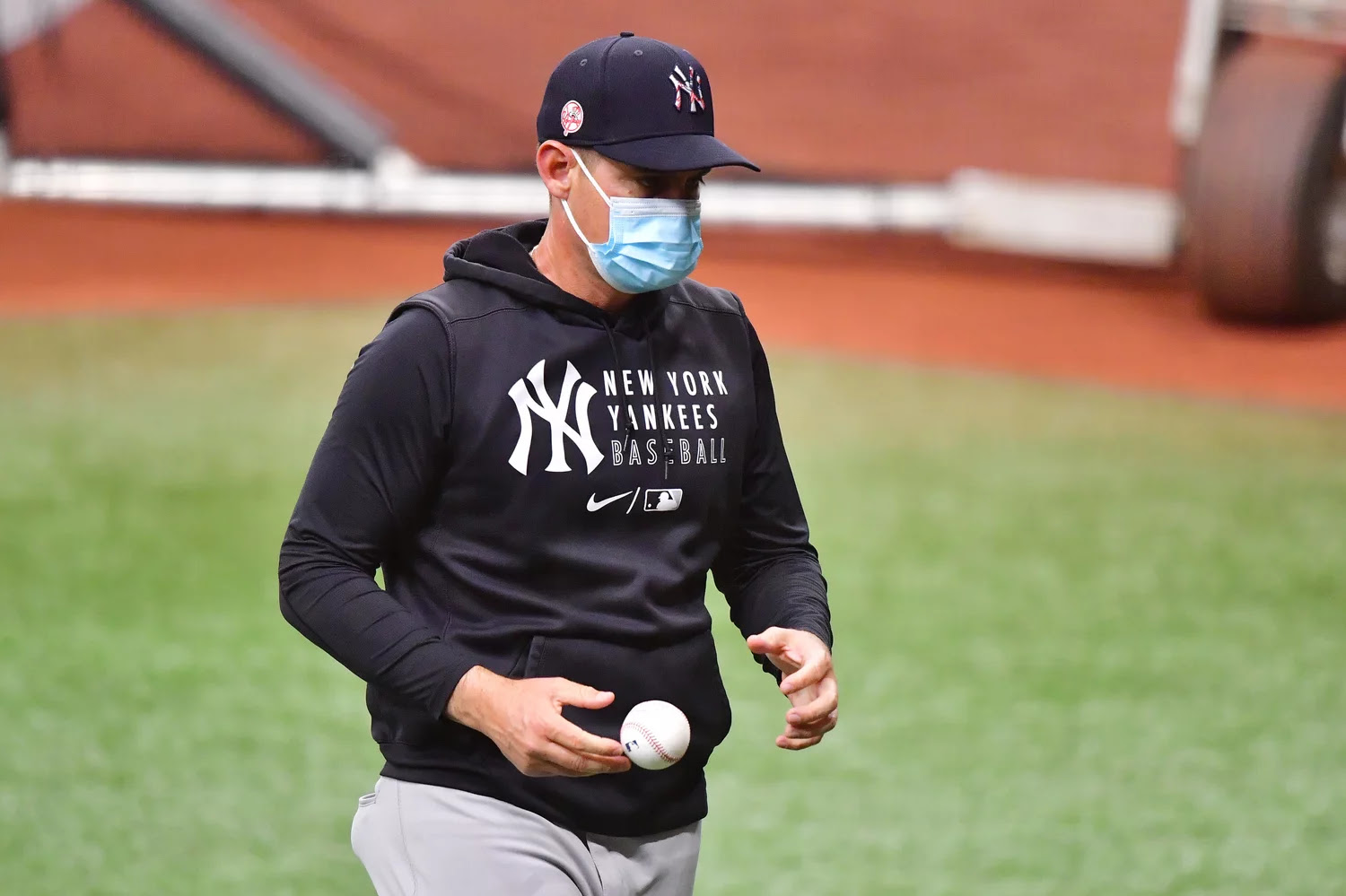 According to New York Yankees manager Aaron Boone, yet another team staff member has become infected with the virus, even after being vaccinated against it.
"We're just doing the best we can with it," said Aaron Boone. "Fortunately, he's another one that feels good. So we'll just continue to try and be vigilant and handle it as best we can."
This employee is the ninth team member to test positive, even after receiving the Johnson & Johnson shot, Boone said. In addition to five staff members, the team's shortstop, pitching coach, third base coach, and first base coach have all become infected.
How is the CDC director reacting to the team's outbreak, and what happens next for them?
---
More Breaking News
22 people were rescued from a stuck roller coaster this weekend
This is what you need to know about the latest Miss Universe
Police say a woman has killed her two her children with a meat cleaver
This speed racer drove 143 mph until he ran out of gas
---
THIS BREAKOUT STRATEGY COULD HELP YOU TRIPLE YOUR MONEY
---
Recommended Link:
Here's the cold, hard truth about investing:
The more capital you have at your disposal, the more risk averse you can afford to be.
But when you're staring down the barrel of retirement and you've only got 5, 10, 50 or even $100,000 saved, you've got to be more aggressive.
You need some big winners — trades that can climb several hundred percent over the course of weeks or a couple months.
In an exclusive online training, financial expert and former broker Ross Givens is revealing a powerful "roadmap" that is leading everyday investors to quick, triple-digit wins like clockwork.
Click To Access This Powerful Training Right Now!
(Automatically registers you for the free training)
---
MARKET UPDATE
---
What could an AT&T's WarnerMedia and Discovery merger mean for your wallet?
We may be seeing a new merger between the two as soon as today.
The likely structure of the deal will combine Discovery with all of WarnerMedia, which will become a new publicly traded company co-owned by AT&T and Discovery shareholders.
You may remember WarnerMedia from its previous name, Time Warner, since renamed after AT&T bought the company out in 2018.
What are the companies worth and is there profit to be made?
---
More Market Updates
What are FAANG stocks and should you be investing in them?
You can get in on these penny stocks before they shoot up
---
AROUND THE GLOBE
---
Sunday was the deadliest day for the Israel and Gaza conflict
The conflict in the Middle East continues to worsen, as Palestinian and Israeli forces continue to trade attacks.
Sunday marked the deadliest day of the conflict yet, with more than 40 people reportedly killed in Gaza. The deaths were the result of multiple airstrikes carried out in the area by Israeli forces.
The attacks were the latest move by Israel in a string of airstrikes aimed at Palenstinians over the last several days. Israel's airstrikes were in direct response to a barrage of rockets that were fired at Israel by Hamas. Palestinian forces have fired more than 3000 rockets at Israel since the conflict began.
United Nations officials issued a stark warning to both Israeli and Palestinian forces and said the conflict could result in dire consequences. What exactly did UN officials have to say about the violence?
---
More World News
1 killed, 4 injured in Toronto shooting
The UK plans to reopen, but will a new virus variant derail the plan?
A synagogue bleacher collapse in Israel has resulted in a mass casualty event
---
HACK YOUR LIFE
---
Make this summer the best one yet
All hacks are great, but summer hacks have got to be the best hacks of all. When the hot weather arrives, all you want to do is enjoy it, but things like bug bites, sand in shoes, and warm wine can take the edge off of things somewhat.
From keeping your drinks cold to keeping mosquitos away to creating your own spa experience, here are some of the best hacks to try this summer. Grab your flip-flops and your sunscreen and enjoy the best summer of your life.
---
More Life Hacks
Eleven ways to keep cool this summer
Summer life hacks you are going to want to try
---
LOANS
---
An update on this six-year fight for student loan cancellation
Students in Massachusetts defrauded by the defunct for-profit chain Corinthian Colleges were granted a full discharge of their debt in June. Courts rebuked former education secretary Betsy DeVos's attempt to block their request for relief.
The Trump administration appealed the decision, bringing the order to a standstill.
"When Biden was elected, I was like, 'Yes, here is someone who has heard about our fight, who heard about our struggles. He'll take care of this," said Amanda Kulka, 33, who owes $10,000 in federal student loans.
But her fight still isn't over, despite the puzzling nature of Biden's continued defense of the Trump-era lawsuit.
---
More Loan Headlines
Here's everything you need to know about long-term personal loans
Here's how small business owners missed out on thousands of dollars in loans
---
Stay Informed,
Rex Jackson
P.S. Know someone who'd love the Brief Updates? Be sure to send them to this link so they can get signed up: BriefUpdates.com
---