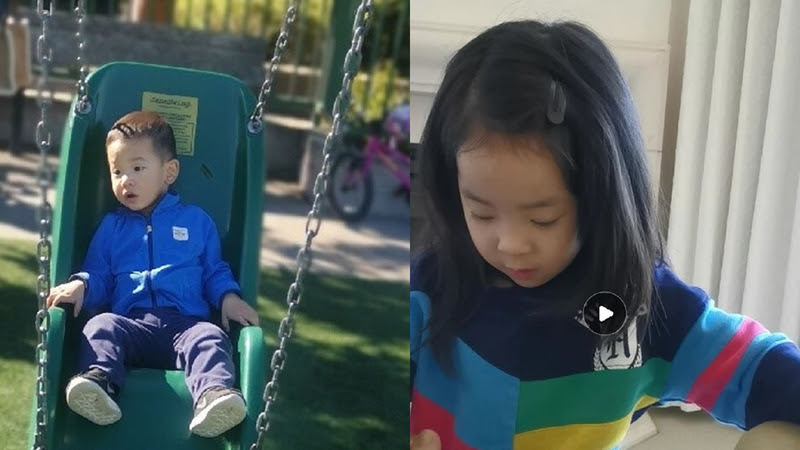 Jeffrey Fang had his two small children with him as he worked delivering food for DoorDash on Saturday evening. Fang got out of his van to make a delivery around 8:45 p.m. Upon returning to his van, he saw a stranger driving off in the van. Fang immediately called the police, and a search was launched.
Police announced on social media that after 1 a.m. that the two children and the vehicle they were in had been located. "The children will be medically evaluated and reunited with their parents," the police statement said. "Suspects are still outstanding."
There is currently no information about a suspect or suspects.
THIS STOCK IS UNLIKE ANYTHING I'VE EVER SEEN BEFORE
Recommended Link:
Picture the perfect stock for a moment. (clicking link will opt you on to liberty through wealth free e-letter. Privacy Policy

)

What would it look like?
No doubt it would have hundreds of billions in revenue – more than tech giants like IBM, Facebook and Google.

It would probably be a leader in cutting-edge technology like smartphones, robotics, e-commerce and medical equipment.

It would have tens of thousands of unbreakable patents.

It would pay an enormous dividend.

It would be on the verge of dozens of blockbuster announcements that would send the stock higher and higher.

And most of all…

It would trade ultra-cheap – less than $3.

It seems crazy that such a stock exists.
YOUR MORNING MARKET UPDATE
This morning futures tied to each of the major averages were on the up and up, with the Dow Jones Industrial Average and the S&P 500 climbing 0.4%.
"We are still very much in a bull market at the early stages of an economic recovery that's gaining momentum," said Morgan Stanley's chief U.S. equity strategist, Michael Wilson. "We continue to recommend stocks with the most upside to an improving economic backdrop as the vaccines are distributed and normal activities resume."
This week, investors will pore over economic data from the likes of Twitter, Yelp, Uber, MGM, Disney, and Coca-Cola, to name just a few.
Additionally, Democrats in Congress are forging ahead with the reconciliation process that would pass President Joe Biden's $1.9 trillion virus relief package without GOP support.
"There's absolutely no reason why we should suffer through a long slow recovery," said Treasury Secretary Janet Yellen. "I would expect that if this package is passed that we would get back to full employment next year."
Image Source: Houston Methodist
The pandemic has been a difficult year for many, with mental health and emotional problems running rampant across the nation. So, if you find yourself in the same boat, there are a few things you can do to help.
One simple thing you can do to help improve your mental health during the pandemic is to make sure you do something new or productive each day. Achieving a sense of accomplishment can boost your mood and give you the drive needed to keep going each day. So whether it's cleaning the house, organizing a room, or listening to a new band – make sure you accomplish something that will help you feel good about yourself.
Another thing you can do is to check on other people who are also struggling. Connecting with others and trying to help them out of a dark place can also work wonders for you as well. How else can you combat pandemic-related emotional and mental health issues?  
More Mental Health Headlines
Smartphones have come a long way since they were first introduced. Now, their chipsets have enough processing power to make the devices great portable workstations. That's why it's a good idea to leverage that computing power to your advantage.
If you're serious about boosting your productivity this year, you need to consider using some of the best apps on the market right now to make that wish a reality.
Apps are a great way to organize your tasks, keep track of your progress, and even jot down important ideas while you're in the zone. You can even download word processing apps on your phone, so you can get some work done away from your computer. Apps like Microsoft's Office Suite, Todoist, and Any.do are just a few that can turn your smartphone into the perfect productivity booster!
Need to write down a serious idea or thought, but don't have time? There are now accurate transcription apps that will turn your spoken words into text. That's definitely a game-changer.
With the right apps, your smartphone can become a digital secretary, organizing your workday and taking notes, so you don't forget your next big idea. Ready to see your productivity soar to new heights? Let's get started!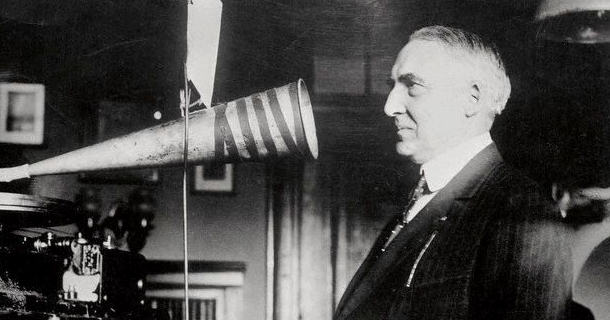 Radio has become such a part of modern America that it's hard to imagine a time before it existed.
So, the fact that today marks the 99th anniversary of the modern marvel arriving at the White House is a pretty big deal.
Now, it is only fair to admit that the President in office at the time of the radio's arrival in the White House wasn't without experience with the new invention.
Earlier in the same year, Warren G. Harding had been recorded and transmitted over radio waves in the dedication of a memorial site for the creator of the Star-Spangled Banner, Francis Scott Key.
He liked the new technology so much that he had a radio installed in the White House.
Rex Jackson
P.S. Know someone who'd love the Brief Updates? Be sure to send them to this link so they can get signed up: BriefUpdates.com
What did you think?
---