Kelsey Townsend, 32, was recently discharged from a hospital in Madison, Wisconsin. She was reunited with her husband and four children, including her baby girl, Lucy. Upon her hospital discharge and returning home, Townsend got to meet her newborn for the first time.
In late October, Townsend was diagnosed with the virus. She was nine months pregnant at the time. Shortly after contracting the virus, Townsend was admitted to a nearby hospital due to shortness of breath, coughing, and pneumonia. She had no pre-existing conditions at the time. She was placed in a medically induced coma and gave birth to her daughter. Lucy tested negative for the virus and was able to join her family at home.
Townsend's health quickly deteriorated. She was transferred to UW Health in Madison, where she spent months on an ECMO machine and ventilator. Doctors determined that Townsend would need a double lung transplant to survive.
Within days of being placed on the waitlist for a double lung transplant, Townsend's lung condition rapidly improved. By mid-January, she was moved out of the intensive care unit and weaned off an ECMO machine and ventilator. Doctors are stumped at what allowed her lungs to bounce back after battling the virus for months. 
THIS GUY KNOWS ALL OF WALL STREET'S DIRTY SECRETS – AND NOW HE'S SHARING
Recommended Link:
Wall Street Confessions from an Ex-Floor Trader Turned MultimillionaireEven as 22 million Americans lost their jobs… 97,000 small businesses closed for good… and riots spread through every major American city…

Wall Street continued to rake in money:
Goldman Sachs brought in $10.748 billion so far.
JPMorgan brought in $29.94 billion.
Morgan Stanley brought in $11.7 billion.
Now, how have these firms done so well when the entire world is paralyzed by a pandemic?
(clicking will opt you in to Profit Pregame's free e-letter – privacy policy)
NOT by playing fair, I'll tell you that much.
But that doesn't mean you can't level the playing field…
And use Wall Street for your own financial gain.
(clicking will opt you in to Profit Pregame's free e-letter – privacy policy)
You see, one former floor trader made himself a millionaire by beating Wall Street at its own game.
He discovered an obscure 18-digit "code" that let him see when the hedge funds and investment banks were making incredibly lucrative trades. The kinds of trades that almost certainly had the benefit of inside information.
(clicking will opt you in to Profit Pregame's free e-letter – privacy policy)
YOUR MORNING MARKET UPDATE
This morning stock futures seemed to echo yesterday's rally, with all three major indexes showing gains. The Dow Jones Industrial Average looked poised for a 30-point increase, while S&P 500 and Nasdaq 100 futures grew 0.4% and 0.7%, respectively.
Meanwhile, earnings reports from Amazon and Alphabet blew analyst expectations out of the water. Alphabet saw its shares soar over 7% as a result, while Amazon's gains were more modest after CEO Jeff Bezos said he was stepping down.
Shares of GameStop also appeared to be increasing during premarket trading, after plummeting over 70% so far this week.
"The best way to describe today's stock market action is reversing the  Reddit revolution," said Jim Paulsen of the Leuthold Group. "What went up with GameStop, came down with GameStop."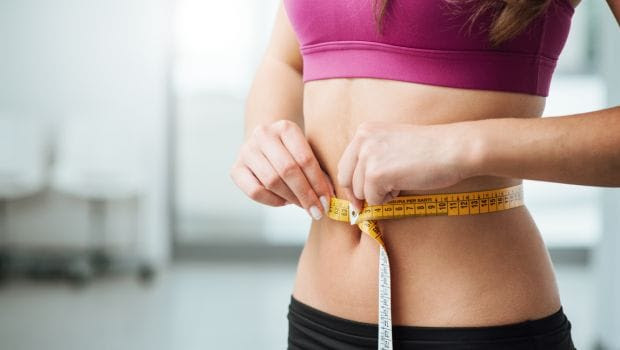 Stubborn belly fat can be difficult to get rid of, but five healthy habits might just do the trick.
Reducing your sugar intake is a great way to burn belly fat. No more than 10 percent of your daily calories should be added sugar. This equates to 12 teaspoons a day, but the average American eats three times that amount. Ditching all of that extra sugar could help you ditch the belly fat, too.
Reducing your portion sizes can also help flatten your belly. Most Americans eat way more than they should for each meal and over consume food in general each day. Learning proper portion control can help you shed the pounds and flatten your belly in no time. What are the other three tips that can help you lose that stubborn belly fat? 
LIFE HACKS YOU NEED RIGHT NOW
Retail investors aren't happy with Robinhood after the trading service banned several stocks last week. The move resulted in many taking it to task online with one-star reviews and promises to delete the app. It looks like those traders kept their word and are leaving Robinhood for alternatives.
What's made Robinhood so great is the fact that it doesn't charge any fees or commissions on your trades. And depending on what you trade, you can get started instantly once you link a bank account and start transferring money.
But if you're one of the frustrated traders who are ready to move on from Robinhood but aren't sure what to do next, don't worry. There are a few alternatives to the online trading app you can try out! Hopefully, none of them will shut you out during the next major trading frenzy.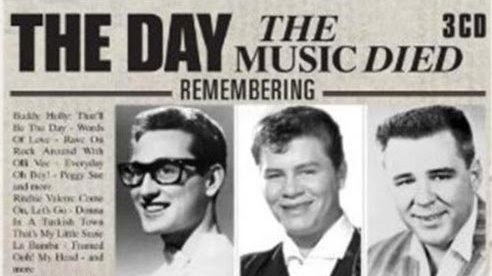 Image Source: Free Stamp Magazine

Today was a tragic day in the history of music. In fact, to this very day people across the world sing a song that commemorates it, probably without even knowing what they're singing about.
But February made me shiver
With every paper I'd deliver
Bad news on the doorstep
I couldn't take one more step
I can't remember if I cried
When I read about his widowed bride
Something touched me deep inside
The day the music died
But for those of you that do remember, there's no disputing, February 3, 1959 was the day the music died.
In the early morning hours of February 3, 1959, three wildly famous performers joined their pilot for what was supposed to be a flight to their next tour stop. But the passengers and their pilot never made it to their destination.
Who were those musical legends and what actually happened on that fateful day when the music died?
Rex Jackson
P.S. Know someone who'd love the Brief Updates? Be sure to send them to this link so they can get signed up: BriefUpdates.com
What did you think?
---